FANS WANT SILVA TO STAY
Submitted by
isport
on Wed, 10/18/2017 - 10:23
David Silva is one of those players who might not mark his name on the score-sheet as consistently as others and isn't a very outspoken performer, but makes his presence known in different ways. Fans who regularly watch the live matches on socagol know what a difference he makes to the Man City side.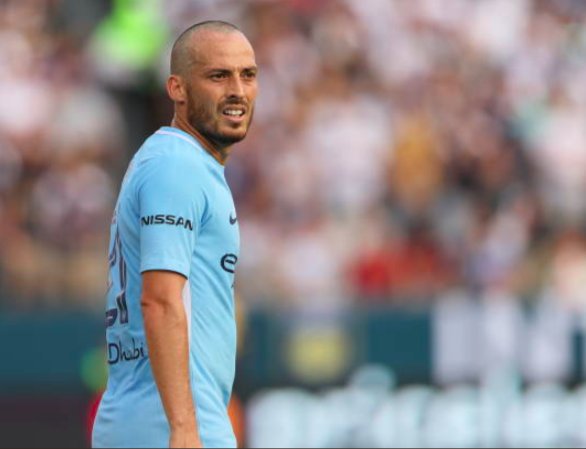 One of the ways that the Spanish midfielder is making his presence be felt in this 2017-18 season of the English Premier League has been by providing 6 assists in the 9 opening league matches of the season that have been played so far. 6 assists in 9 league matches is actually more than what any other players in the Europe has done so far, so it's no wonder so many fans are tuning in on fussball-liveticker.eu to watch him play.
Whilst fans want Silva to see out his playing days at the Etihad, the contract of David Silva expires in June 2019 and even though this date is still pretty far away from actually arriving, there are talks going on involving the possibility of having his contract extended even further and Pep Guardiola himself has stated that he is working on having it done as soon as possible.
"We would like for him to stay until he decides, okay, it's over. There are no doubts about David. I think he has recognition all around the world for how good he is. His team-mates give him a lot of credit about his quality, like the fans and the media. He's a special player; a player I like a lot. He's intelligent, he's a fighter, he's a competitor, he's a winner, and he's a guy who has the quality to keep the ball, to play. He's such an important player for us. He loves to be here"
"He's part of the history; the generation from Joe Hart, Vincent Kompany, Sergio Aguero and Yaya Toure are the guys that gave the club the important step up to consider Manchester City as a good, good team. They help us a lot and David is one of them." Pep Guardiola said as he praised David Silva and expressed his desire in keeping hold of him for as long as he can.
Something important to take into consideration is the fact that David Silva is almost 32 years old and despite his elevated age, his impact in the game is one of the most influential in the entire squad of Pep Guardiola, which is impressive for a squad that has many players around the age range of 20-27.
It's rumored that the 31 year old Spanish midfielder is already having talks with the head chiefs of Manchester City in relation to having his contract extended further than what it currently has, though there are also rumours that he has agreed a move home.
For the past few years, Manchester City have been struggling in their attempts to lift major pieces of silverware as the latest Premier League title secured by the Etihad Stadium club was back during the season of 2013-14.
This is one of the reasons of why Pep Guardiola, whose Bayern Munich team were the most watched side on fussballlivestream.tv because of their fast passing and exciting brand of football, was lured to Manchester City as the Spanish manager has experienced monumental success with his previous clubs. The head chiefs of Manchester City are hoping that Guardiola can splash some success at the Etihad Stadium.
Keeping hold of key figures such as David Silva, Vincent Kompany and Kevin De Bruyne, just to name a few of the more recognized players in the English outfit is a huge success for Pep Guardiola and it's one step closer to the main objective of returning Manchester City to the small but elite group of football clubs.
So far, 8 Premier League matches have been played and Manchester City has managed to experience a very positive start by collecting 22 points from those 8 games which allows them to be at the top of the EPL and Guardiola is hoping that his squad can maintain this momentum throughout the remainder of the season and he is aware that in order to accomplish this task, some players will play a much more influential role than others and one of those is David Silva.